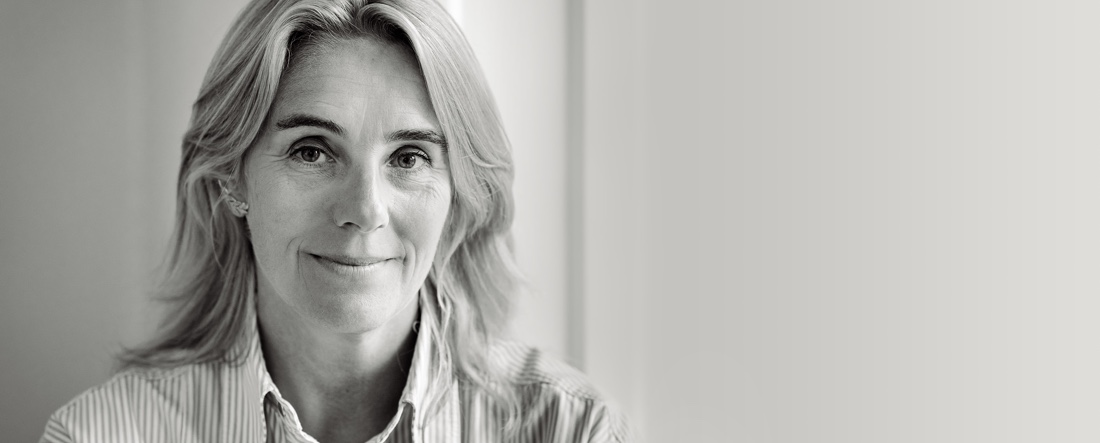 About Iben Marburger Juul
I believe myself to be a highly experienced professional, who is capable of combining people leadership with very high service standards. I have always delivered on targets and objectives on time and on budget while never compromising on human values and quality. Privately and at work, I cannot let things go, if I know I can solve them.
I am mostly proud of my interpersonal skills and ability to coach and communicate with staff, guests and management at all levels in a motivational and professional manner. 
Education
2020-2021
CBS Board education for small and middle companies
2015 - 2016
Links Co-creation at Wharton University in USA
1998
5 weeks summer school at Cornell University in USA
1990 – 1996
Schweizerische Hotel Fachschule, Lucerne
1987 – 1990
A-level from Ordrup Gymnasium
Directorships
2021
Advisory Board HRS.dk 
2020
Board member Geismar 
2019
Vice chairman at Great Northern 
2018
Board member at Gottlieb & Co.
2015 – 2016
Member of the board at Horesta
2010 – 2012
Advisory board member at HRS.dk
Since 2009
VL 79
Since 2008    
Honorary member of Clefs d´Or
Personal Experience  
December 2018
Partner www.squaremeter.dk 
From July 2018
Marburger Human Value
Hotel Sanders
Squaremeter
Plesner
Bornholms Hospital
2016 – 2018
General Manager Nimb Hotel, 7 restaurants and events www.nimb.dk - owned by Tivoli Gardens
"The combination of personal service, luxurious suites and the views and laughter of Tivoli Gardens will make your believe in Magic"
2012 – 2016
General Manager at Sølyst the Royal Shooting Society www.soelyst.dk
2004 – 2012
Owner Marburger Human Value
2003 – 2004
Service Specialist at Berning & Leonhardt
2002-
Maternity leave with Sebastian Moyell Juul my first son
1995 – 2002
Various positions with Radisson SAS Hotels and Resorts, see below
2001 – 2002
General Manager at Radisson Blu Royal Hotel, Bruxelles
2001 – 2001
General Manager at Radisson Collection Hotel, Royal Cph
1998 – 2000
Front Office Manager at Radisson Blu Scandinavia Hotel, Cph 
1997 – 1998
Front Office Manager Park Inn Radisson, Copenhagen Airport
1995 – 1996
Service Manager at Radisson Collection Hotel, Royal Cph 
Internships during hotelschool
1994 – 1995
Sales and event coordinator at Grand Hotel National Lucerne
1994
Hostess at Hard Rock Café Paris
1993 – 1994
Receptionist at Hotel Wildenmann in Lucerne
1992 - 1993
Waiter at L´impossible in Chamonix, France
1992
Waiter at ITT Sheraton, Edinburgh
1991
Chef in kitchen at Hotel des Balances, Lucerne
My journey of achieving success
Since finishing my education at the Schweizerische Hotelfachschule in Luzern, I have tried to push the boundaries of personal service and to challenge the ways of doing marketing in the hotel sector. After holding several management positions within Radisson Blu, in Copenhagen and in Brussels, I launched my own successful service consultancy company in Denmark. 
My expertise in service mixed with a healthy dose of creativity, led me to Sølyst, the worlds oldest networking club from 1334 housed in a 500-year-old mansion outside of Copenhagen, of which HRH Queen Margrethe of Denmark is a patron. In just four years, I created a turnaround for the company by focusing on cultural events, food festivals, jazz concerts and much more. 
Until July, 2018, I work as a General Manager at the Nimb Hotel with its seven restaurants and bars and additional event- and meeting spaces with total staff of 386. Nimb Hotel is placed in the centre of the Tivoli amusement park. Here I strived to take interdepartmental cooperation to new levels, while creating a new definition of luxury of the future. I think that as a leader, I am seen as very present with a can-do attitude and a willingness to push the boundaries of what's expected to surprise and impress both the guests and colleagues.  
Summery
I see it as a big goal in life to combine my passion and the enthusiasm for service, leading service organization while still being close to my family and children. It is not always easy, but I am working on the right balance every day. 
I'm curious about people, new industries, new perspectives and definitely believe that I get richer working and socializing with other people.